" A Premium Motor without a Premium Price"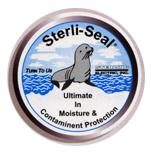 Since 1927, Sterling Electric has built a solid foundation in the food and beverage industry by providing reliable standard Sterli-Seal® products. This industry demands motorized drives to withstand the punishment of constant moisture and corrosive environments.
Elektran is pleased to offer the NEW Sterli-Seal® All Stainless Steel, 56C - 180TC frame, C-face footed and footless motors with the following premium design features:
Stainless steel frame
Stainless steel end brackets
Stainless steel shaft
Stainless steel fan guard (TEFC only)
Stainless steel terminal box and cover
Gasketed terminal box cover
Lead seal gasket between frame and terminal box
All fits sealed with RTV sealant to prevent the entrance of moisture
Oversized double sealed ball bearings
Four-quadrant stainless steel drain plugs in C-face bracket for flexibility and mounting
Contact seals on shaft extensions
Class "F" insulation with 1.15 service factor
3 phase, 60 Hz, 208-230 / 460 or 575 Volts
Standard TWO YEAR WARRANTY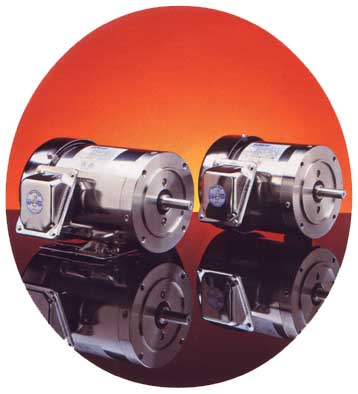 Sterling Electric........... the experienced provider of Sterli-Seal® products, supplying premium Stainless Steel motors at a price competitive with other manufacturers' standard washdown duty motors.
For more information about these and other fine products, please contact your Elektran salesperson at (888) 95 MOTOR; or email us at info@elektran.com
Products | Motor Repair | New Products | Clearance Items
Technical Information | Tour our Facility | Online Ordering
About Us | Contact Us | Home
220 River Road, Rockingham, North Carolina 28379
Phone: (910) 997-5061 | Fax: (910) 997-5062
Toll Free: (888) 95 MOTOR
Copyright © 1999 Elektran, Incorporated. All rights reserved.